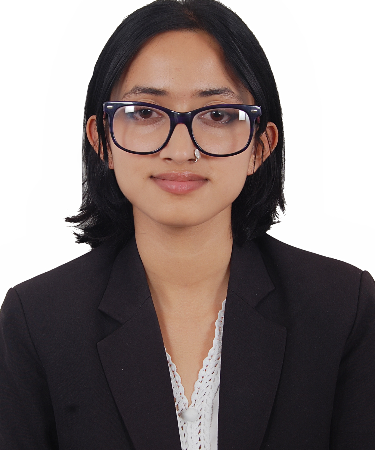 ACHINTYA ACHARYA




JUNIOR ASSOCIATE
Achintya is an Associate at the firm and is engaged in the corporate department. She is involved in drafting corporate documents and conducting research on issues related to foreign investment, corporate compliances, labour and employment laws and other diverse commercial matters.
Education:
Achintya is in the final years of Bachelor of Arts and Bachelor of Laws (B.A.LL.B.) degree from Kathmandu School of Law, Purbanchal University.
Language:
Achintya is fluent in Nepali, Hindi and English.
Specialization
Achintya has experience in areas such as legal issues relating to contract drafting, providing legal opinion, social security registration, registration of branch office of foreign companies and other corporate matters.
Phone: +977 9803888924,                                        +977 9849093540
Email: info@lawimperial.com
Location: 4th Floor, Gravity Center (Big Mart Complex), Anamnagar-29, Kathmandu 44600, Nepal
09:00 AM – 06:00 PM
Sunday- Friday